Bonjour,
Hi,
Quelques nouvelles pages de la structure de mon album de Décembre.
A few more foundations pages from my December album.
J'ai créé un intercalaire avec une feuille transparente (pour rétroprojecteur) et des stickers.
I created a divider with one transparent sheet and stickers.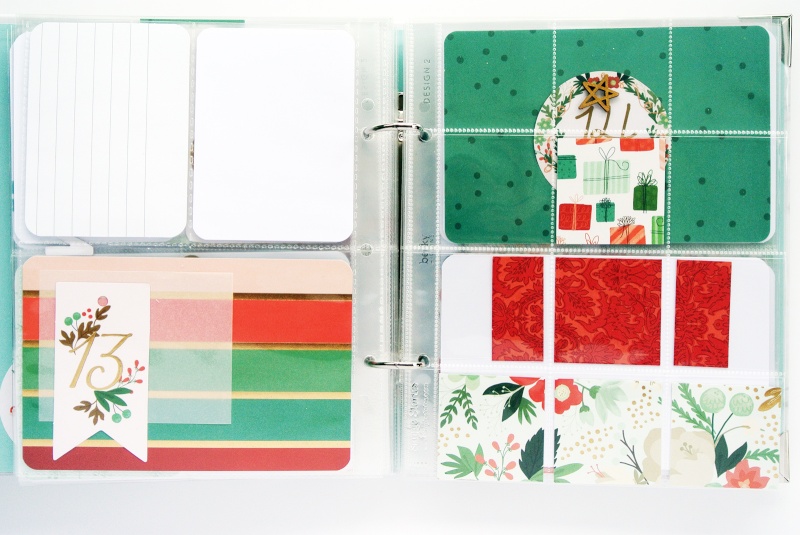 Dans une pochette découpée en 12 carrés, j'ai glissé des morceaux de papiers imprimés pour faire une forme de sapin. Surtout ne pas oublier l'étoile tout en haut :)
In a twelve squares protector sheet, I slipped pieces of patterned paper to form a Christmas tree. And do not forget the star at the top :)
J'aime jouer avec le papier calque pour adoucir les couleurs sombres.
I like playing with vellum to soften the dark colors.